160 g Instant oatmeal
3 Ripe bananas
30 g Raisins
60 g Walnuts
100 g Dried cranberries
50 g Dried coconut shreds
1 tsp Vanilla extract
1/2 tsp Salt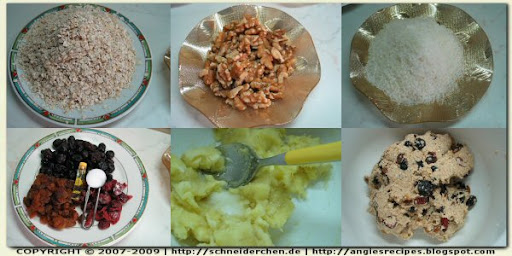 Mash the bananas with a tablespoon, adding vanilla extract and salt. Mix well. Chop the walnuts and dried cranberries.
Mix all the other ingredients with the banana mixture. Scoop out on a baking tray lined with a baking paper. Bake in a preheated 165C/330F oven for about 30 minutes until the cookies lightly golden in colour.